Hot Rolled Cut To Length Line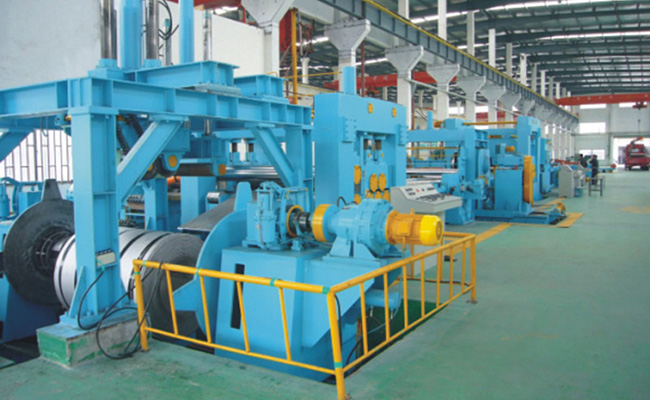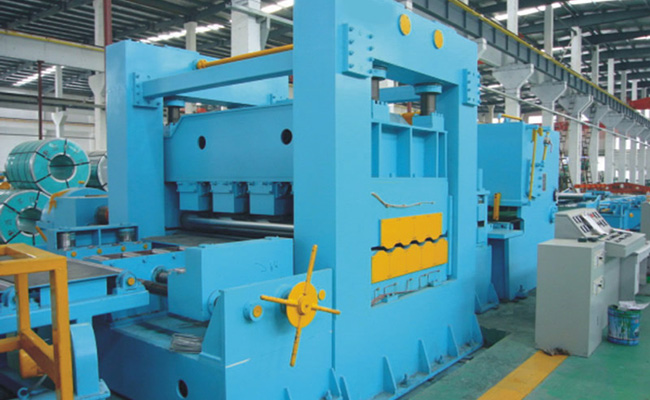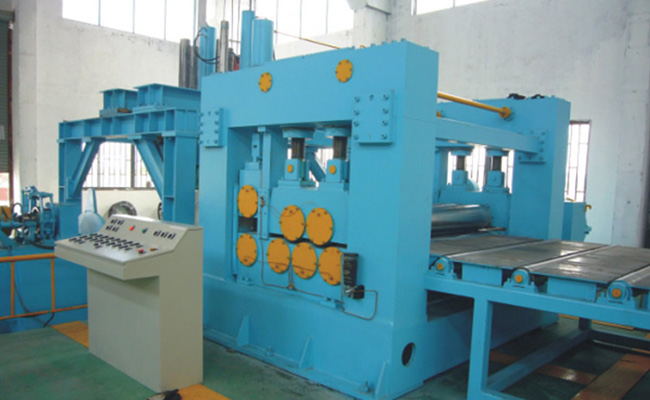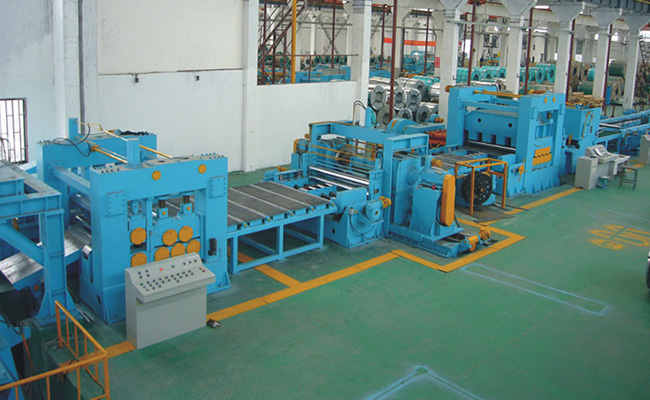 product descriptions :
Model NO.:WXLJ-16X2200mm Heavy Gage Steel Cut-To-Length Line
This series line is used for HR coil(3.0mm-25mm) with different specifications, through uncoiling-leveling-cut to length to flattened plate as needed length. Composed of coil car, double support un- coiler, hydraulic pressing and guiding, shovel head, pre-leveler, finish leveler, cut to length machine, stacker, accompany electric control system, hydraulic system, etc. as well as pendulum middle plate, steering device.

Type

WXLJ3×1600

WXLJ 6×2000

WXLJ8×2000

WXLJ10×2200

WXLJ2×2200

WXLJ16×2200

WXLJ20×2500

WXLJ25×2500

Thickness Range
(mm)

0.3-3

1-6

2-8

2-10

3-12

4-16

6-20

8-25

Width Range
(mm)

1600

2000

2000

2200

2200

2200

2500

2500

Cutting Length
(mm)

300-4000

500-6000

600-8000

600-10000

800-12000

800-12000

800-12000

800-12000

Cutting Precision
(mm)

±0.5

±0.5

±1

±1

±1

±1

±1

±1

Roller Numbers

15

15

13

13

11

11

9

9

Roller Diameter

Ф85

Ф140

Ф155

Ф160

Ф180

Ф200

Ф230

Ф260

Coil ID

Linear Speed

Ф508&610mm

0-60m/min

Ф508&610mm

0~28m/min or
0-60m/min

Ф&610&760mm

0~28m/min or
0-60m/min

Ф610&760mm

0~28m/min

Ф610&760mm

0~28m/min

Ф610&760mm

0~28m/min

Ф610&760m

0~24m/min

Ф610&760mm

0~24m/min
Flow chart - Heavy Gage Steel Cut-To-Length Line
Some Customer Memory wall from 2005 to 2018 Heavy Gage Steel Cut-To-Length Line
Packing & Delivery Heavy Gage Steel Cut-To-Length Line